5 Tips for Teaching Kids to Brush
Posted by INSPIRE SMILES DENTAL on Jan 12 2022, 03:12 AM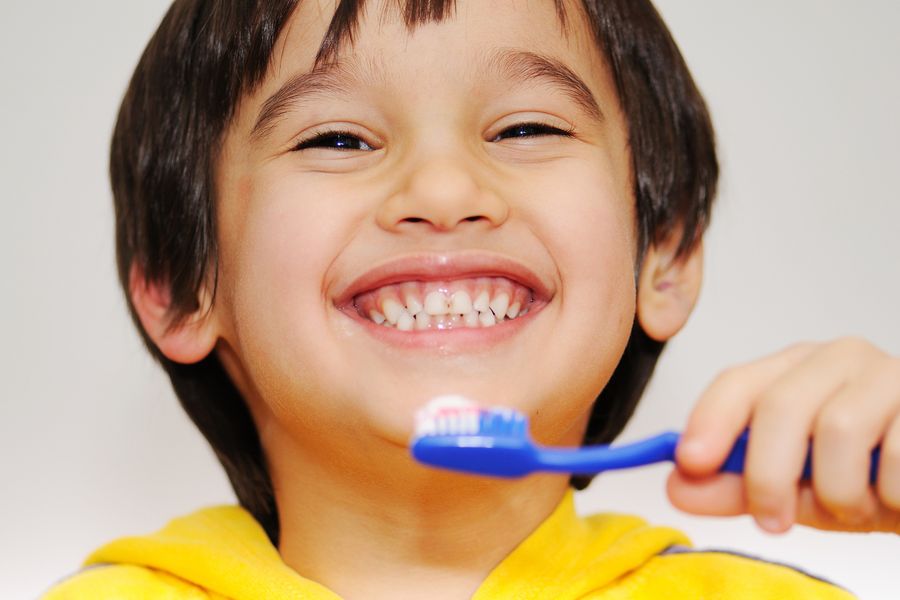 Brushing children's teeth at least twice a day has been one of the most challenging issues parents have had to deal with during their children's formative years. It is one of the most important dental habits that children must develop while they are still young. Our highly qualified dentist at Inspire Smiles Dental in Dublin, CA, would urge parents to teach their children the importance of brushing their teeth regularly so that they do not develop serious dental problems in the future.
Tips for Teaching Kids to Brush
Children imitate their parents' behavior. Display your superior brushing technique to your child! After brushing, use floss or an interdental brush to clean your child's teeth, or assist them if they are old enough.
One of the items that will help teach kids to brush their teeth easier is a customized toothbrush. A new toothbrush will pique your children's interest. Your child is likely to select a brightly colored toothbrush. A brush with a cartoon theme is also recommended.
While you're at it, make sure the bristles are soft enough. You don't want to get a toothbrush that will irritate your baby's gums. 
If your kids need more knowledge about why oral care is so important, there are various children's books that encourage healthy oral care behaviors. Youngsters' stories and movies are excellent for teaching children about dental care and making oral health something they can relate to.
Kids enjoy playing games and having fun, so don't make brushing their teeth a job for them. Playing a tune on your phone or a little radio will not only function as a timer but will also keep your toddler entertained. Your youngster can dance and act funny, but most importantly, he will keep brushing his teeth.
Your child should clean her teeth at least once a day. When it comes to creating good habits, consistency is essential. Make a weekly chart and reward your child with a sticker each time she brushes her teeth. This is a fun method to keep track of her progress while also reminding her of the importance of keeping her teeth clean.
What Can You Do To Improve Your Child's Dental Health?
If your child has a history of dental decay, fluoride treatment should be considered. 
Brush and floss daily.
Increase the number of fruits and vegetables he/she consumes regularly. This will enhance the flow of saliva in your child's mouth, which is an effective way to tackle harmful bacteria.
Call us at (925) 833-9500 or schedule an appointment online for the best dental care and experience.