Dental Tips For Halloween
Posted by Inspire Smiles Dental on Oct 23 2022, 06:41 AM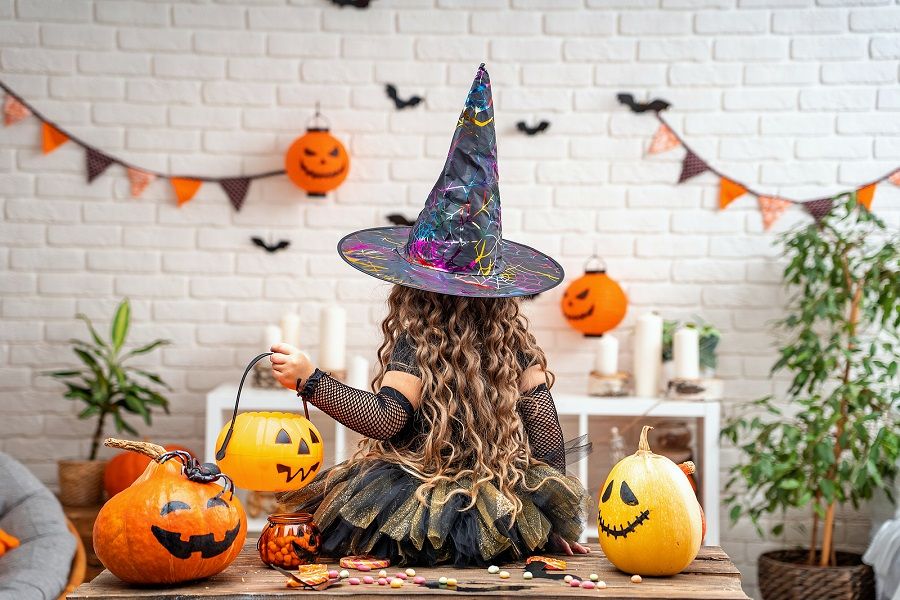 Halloween is right around the corner, and it's a great time for candy and fun. Many people will consume a lot of candy and other sweets on Halloween, which can lead to cavities if the teeth are not properly cared for. Here are some important tips to follow this Halloween to limit the risk of tooth decay:
Sugar-Free Treats
Don't let your kids fill up on candy this Halloween! Try offering them a few sugar-free treats instead, which will feel good on their teeth and won't damage their smile. A couple of ideas include:
Glow sticks: They're bright and colorful and perfect for trick-or-treating! Kids love wearing them, and it doesn't hurt their teeth at all.
Stickers: Kids love stickers, and it's a great treat that will not only keep them entertained throughout the evening but it won't cause them to have any cavities either.
Mini pumpkins or gourds: Buy mini pumpkins instead of full-sized ones so kids can easily hold them while they're out trick or treating. This is also a great option for decorating your home for Halloween!
Teeth-Friendly Treats
When in doubt, avoid sticky or gummy candies and opt for something plain instead. However, here is a list of some healthy treats that won't damage your teeth!
Oranges
Watermelon
Apples
Carrots
Cheese cubes
Sugar-free gum
Water
Pretzels
Pudding cups
Frozen yogurt bites
Etc.
Candy Restriction
The bacteria in our mouths love sugar, so eating a lot of candy is bad news for your teeth. We recommend that you avoid any sticky candies that cause plaque buildup and stick to chocolates that are better for your teeth because you chew them before swallowing them.
If you do eat sugary treats, try to brush your teeth as soon as possible after consuming them. This will help prevent tooth decay from forming. You can also rinse your mouth with a glass of water after eating sweets to wash away excess sugars and prevent their absorption into your teeth.
Good Dental Care Habits
Brush and floss your teeth at least twice a day using fluoride toothpaste to help remove the sticky plaque that attaches itself to the teeth and causes decay. If you do not have a toothbrush or cannot brush your teeth for some reason, chewing sugar-free gum can help stimulate the flow of saliva in your mouth and help remove food particles from your mouth.
Avoid snacking throughout the day on sugary and acidic foods, as these foods can erode the enamel of the teeth and cause permanent damage to the teeth. If you do snack, make sure you brush or at least rinse with water afterward to remove the residue from the food from your teeth.
While you're out trick-or-or treating, try to avoid hard candies that can crack a tooth or cause more damage to an already cracked tooth. Instead, choose softer treats like dark chocolates to avoid damage to your enamel.
If you've had a significant amount of candy or other sweet treats over the course of a few days or weeks, be sure to schedule a professional cleaning with your dentist to make sure all traces of food are removed from your teeth to prevent potential tooth decay.
Remember to drink plenty of water every day to stay hydrated and help flush bacteria and debris out of the mouth. Water also helps neutralize acids in the mouth that can cause damage to the teeth.
Please contact our Dublin, CA dental office today to learn more tips to protect your oral health. The dentist will help in creating a treatment plan which can meet your unique needs. Please contact us today online or by calling 925-833-9500.