Do You Really Know What Your Dentist Does During Your Routine Dental Visits?
Posted by Farhana Rassiwala on Nov 10 2022, 10:53 PM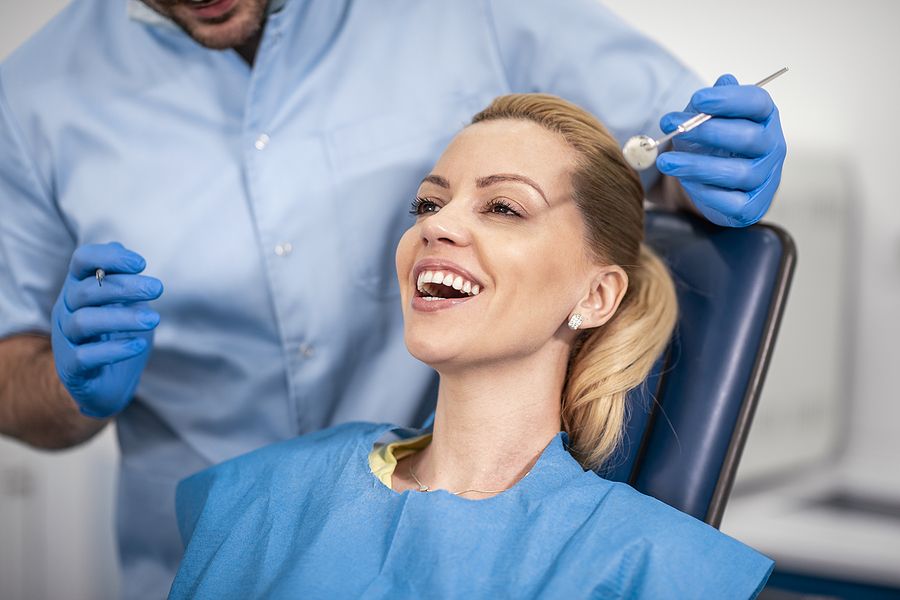 Good oral hygiene habits are an essential part of maintaining your dental health. In addition to brushing and flossing, regular dental visits are essential to prevent dental diseases. If you wonder what happens during your regular dental visits, read on to understand.
The heart of any dental visit is the examination. This includes a visual and manual examination of all oral tissues using diagnostic equipment, such as X-rays, intraoral cameras, and periodontal scanners. During the visual exam, your dentist will probe the gums for signs of periodontal disease and examine your mouth for cancer. He or she may also take an up-close look at your teeth to check for signs of decay or wear. Finally, your dentist will perform a manual examination of the head and neck area to check for any abnormalities that may be unrelated to your oral health. This may include examining your lymph nodes, salivary glands, and jaw joints. This portion of the exam is not painful and takes only a few moments to complete. It is an important part of every routine checkup as it can identify issues early when treatment is often easier and more successful. You and your dentist can discuss the results of this examination together so that you know how your health measures up in relation to others your age, as well as what steps you should take to maintain excellent oral health.
X-rays are a great tool we use at our practice to help identify oral health issues, including cavities and abscesses, broken teeth, impacted wisdom teeth, bone loss, and more. An x-ray is a quick way to give your dentist a look at what's going on in your mouth. It's painless and won't cause any discomfort or pain. Plus, it's completely noninvasive. 
We can often identify some oral health issues with a thorough visual examination, but x-rays give us extra information. If we think you have an infection, we can use the x-ray to help pinpoint its location and how severe it might be. In addition, we can also use x-rays to identify cavities that can't be seen with a visual inspection. You may be surprised to learn that tooth decay can cause bone damage, too. The x-ray lets us see what's happening below the surface of your teeth.
At each checkup, your dentist or hygienist checks for signs of oral cancer. While oral cancer can occur to anyone – even people who don't smoke or have any of the typical risk factors – your chances do increase the more you engage in risky behaviors. Specifically, smoking and using other tobacco products puts you at a higher risk of developing oral cancer. So that means it's especially important to see your dentist if you smoke cigarettes or use any other tobacco products.
During your dental checkup, your hygienist will clean your teeth and will polish them with abrasive toothpaste to make them feel very smooth and clean. This can help remove stains from coffee, tea, wine, and other food that can discolor the enamel on your teeth. Dentists use a special type of paste with a fine grit to get your teeth extra clean. After your dentist polishes your teeth, they may even apply a fluoride treatment to help strengthen your tooth enamel before the appointment is over.
Please contact our Dublin, CA dental office today to learn more tips to protect your oral health. The dentist will help in creating a treatment plan which can meet your unique needs. Please contact us today online or by calling 925-833-9500.