Dublin Family Dentist Explains the 3 Main Areas of Dentistry
Posted by INSPIRE SMILES DENTAL on Jul 28 2017, 02:53 AM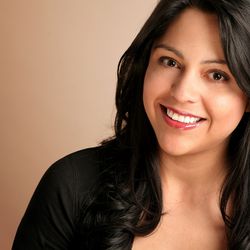 Family dentist Dr. Farhana Rassiwala offers preventative, restorative, and cosmetic dentistry for patients of all ages. As a family dentist, she understands the importance of catering to the individual needs of each patient. While children need preventative treatment to protect their developing teeth from invasive procedures, adults often want to enhance their appearance through cosmetic and restorative treatments. Along with the three main areas of dentistry, Dublin family dentist Dr. Rassiwala offers emergency dental care for those unplanned dental emergencies.
To schedule your family's dental appointments with Dr. Rassiwala, call 925-833-9500 today. Visit us online for more information about the dental procedures we offer.
Preventative Dentistry for All

The best way to maintain a happy, healthy smile is to practice good oral hygiene. Family dentist Dr. Rassiwala teaches patients how to get the most out of their daily dental routine. For children, she demonstrates the proper way to brush and floss to help remove unhealthy plaque build-up from the surface of the tooth and the tight spaces in between teeth.
In addition to implementing a healthy oral hygiene regimen, patients should schedule routine dental exams and cleanings ever six months to maintain optimal oral health. At your appointment, Dr. Rassiwala will examine your teeth and your gums for any signs of decay or disease. If she notices anything out of the ordinary, she will recommend appropriate treatment.

It's essential for adults and children to attend their biannual visits. Preventative dentistry helps you maintain your natural teeth and reduces the need for more invasive procedures later in life.
Restoring Damaged Teeth
For cracked, chipped, broken, weak, decayed, or otherwise damaged teeth, we offer restorative procedures to reestablish the structural integrity of your smile.
Missing Teeth
A single missing tooth can be surgically replaced with a dental implant and crown. The implant acts as a replacement tooth root, while the crown functions as the visible portion of the tooth. Patients who are missing multiple teeth have the option of a dental bridge or dentures. Both restorations can be securely attached to dental implants to provide a sturdy, durable replacement. We also offer traditional dental bridges and dentures as a more cost-effective and minimally invasive approach.
Restoring a Damaged Tooth
For patients with minor to moderate decay or damage, we provide tooth-colored fillings created from composite resin. This type of restoration fills in small holes in teeth (cavities) and blends beautifully with the natural aesthetics of your smile. A dental filling is used for smaller repairs, while a dental crown corrects larger issues.
A dental crown corrects broken, severely decayed, or fractured teeth by capping the entire tooth. This forms a protective barrier and prevents bacteria and future damage from negatively affecting the tooth. Crowns are custom-created to match surrounding teeth and provide realistic results.
A New and Improved Smile

The most significant way to enhance your appearance is through cosmetic procedures. Family dentist Dr. Rassiwala offers:
Porcelain veneers

Invisalign®
Professional teeth whitening
Before she recommends appropriate treatment, Dr. Rassiwala will ask you to conduct a smile analysis. This can be easily in the comfort and privacy of your own home. The purpose of a smile analysis is to determine the best cosmetic treatment for you. While looking at your appearance in the mirror, ask yourself these questions:
Am I unhappy with the current color of my teeth?
Do missing or damaged teeth hold me back from smiling confidently and fully embracing life?
Do I have a gummy smile (too much gum showing)?
Would straighter teeth boost my confidence?
Don't hesitant any longer; schedule an appointment with Dr. Rassiwala in Dublin, CA to begin improving your smile. Whether it's cosmetic or health related, we're happy to help! Call 925-833-9500 today to speak with a staff member.