Everything You Should Know About Invisalign
Posted by INSPIRE SMILES DENTAL on Sep 20 2021, 05:46 AM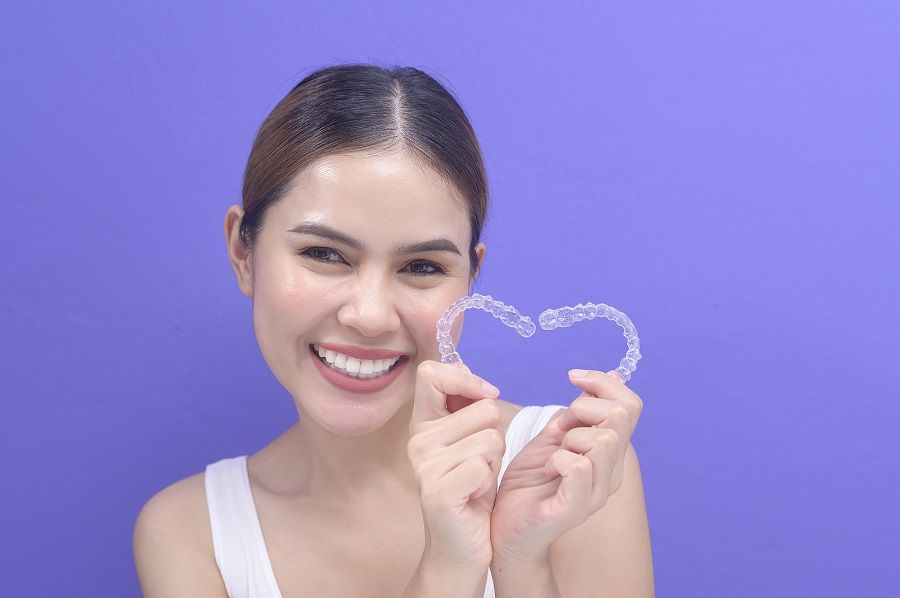 We all know that a beautiful smile and straight teeth boost the confidence and well-being of many people. More than 60 percent of people feel that they feel confident and happy when their teeth are straight. So, they look for a painless treatment that can treat their cracked, crooked, or misaligned teeth. And, Invisalign is considered the best option for them.
In this blog, we will provide you with a detailed overview of Invisalign. So, whenever you think of undergoing this procedure, you already know about it.
What is Invisalign?
Invisalign is the latest treatment whose molds are constructed with the help of bots. It is an alternative to braces, which means it works to realign crooked or misaligned teeth. These braces are also known as clear aligners that are easy to use and maintain.
Today, it has become an ideal treatment for teenagers who want their teeth to be straight and beautiful. Unlike traditional braces, the procedure of Invisalign is relatively simple and effective.
How Does an Invisalign Work?
As we all know, Invisalign is an orthodontic treatment used to correct misaligned teeth. The procedure takes place in two dental visits. During the first one, the orthodontist entirely examines your teeth and ensures that you are a well-fitted candidate for the treatment. Then, he takes the impression of the teeth and sends those imprints to the lab where your Invisalign will be constructed.
After the aligners are developed, you have to move ahead to the second dental visit. During the visit, you will get your clear aligners. The orthodontist will also instruct you regarding the maintenance and longevity of this Invisalign.
Now, it's time for you to put that Invisalign on and see the results after some time.
Benefits of Invisalign
The benefits of Invisalign are:
It is made of clear BPA-free plastic, which means they are invisible when you put it in your mouth.
These clear aligners are painless, unlike braces.
You can remove Invisalign from your mouth after every 20 to 22 hours per day. 
It is easy to remove and maintain.
There is a minimal restriction to food items.
Aftercare of Invisalign
Since Invisalign is made up of thin plastic material, it is not visible in your teeth. However, it is important to clean those trays thoroughly every morning or night after you brush your teeth. It should also be cleaned appropriately whenever you take them out of your mouth during the entire day. It will eliminate the bacteria that have been built up while having them on. Also, soak it in the dental cleaners when not in use and get a routine checkup done regularly. 
Inspire Smiles Dental is one of the best family and cosmetic dentistry in Dublin, CA offers advanced dental treatments and procedures including Invisalign by the expert team lead by Dr. Farhana Rassiwala. For more details and appointments call us at (925) 833-9500, book online, or visit us at 7739 Amador Valley Blvd, Dublin, CA 94568.