Four Tips To Make Brushing Fun For Kids
Posted by Farhana Rassiwala on Dec 1 2022, 10:33 PM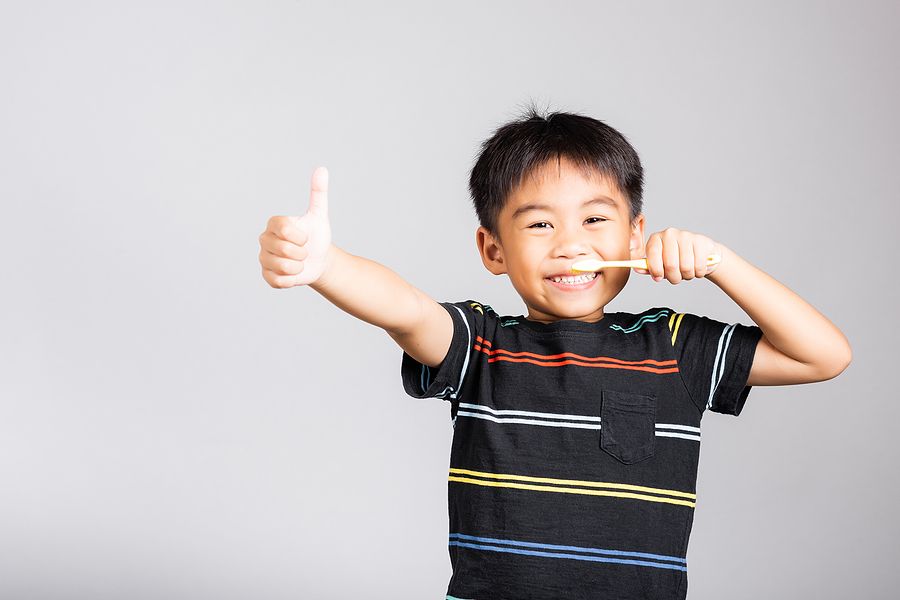 Brushing teeth twice a day might seem like a chore to your kids. So, here are a few tips to make brushing their teeth fun for your kids.
When shopping for your child's toothbrush, look for a soft-bristled brush with the ADA Seal of Acceptance. A soft-bristled brush is recommended because hard bristles can irritate cheeks and gums. Parents should choose a child-sized brush with a non-slip handle that fits easily in their child's hand. And let your child choose their toothbrush designs as per their wish. The ADA recommends replacing toothbrushes every three to four months or when the bristles are frayed.
For some children, an electric toothbrush is easier to use and more effective at removing plaque than a traditional toothbrush. Parents should always supervise young children when using electric toothbrushes to make sure they are used properly.
To make brushing more fun, parents can make a game out of tooth brushing by using a timer, taking turns, or singing songs while brushing. Children should be assisted until they are old enough to brush on their own.
If you create a reward system for brushing, your little one may look forward to it each day. Every day that your child brushes his or her teeth gets a sticker to put on a reward chart or calendar. Once the chart is full of stickers, give your child a special prize. The reward doesn't have to be expensive; just something to make your child feel special and loved. This can make brushing a fun activity for your little one to look forward to each and every day. As an added benefit, you can help prevent tooth decay and other oral health problems by teaching your child to brush and floss regularly at home.
Kids love to feel grown up, so let them pick the flavor of their toothpaste. Ensure that you buy toothpaste made just for them. That way, they're not getting too much fluoride and other ingredients that aren't good for their growing teeth. They might also be more likely to brush if it tastes good!
Add Fun Music To Their Brushing Routine
Children love to sing and dance – and that should be encouraged! Try playing a happy, upbeat song while they brush their teeth to get them excited about their oral health. When children associate brushing with having fun, they'll be more likely to brush more often and for longer periods of time.
Please contact our Dublin, CA dental office today to learn more tips to protect your oral health. The dentist will help in creating a treatment plan which can meet your unique needs. Please contact us today online or by calling 925-833-9500.