How to Get a Brand-New Smile with Dublin Cosmetic Dentist
Posted by INSPIRE SMILES DENTAL on Jul 28 2017, 02:49 AM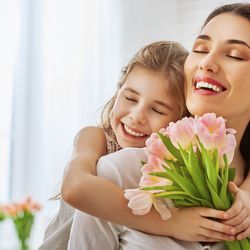 Studies show that 81 percent of people think their teeth are unattractive. If you fit into that category, you don't have to go another day unhappy with the appearance of your smile. Cosmetic dentist Dr. Farhana Rassiwala offers a variety of cosmetic treatments, including porcelain veneers, teeth whitening, and Invisalign®. Porcelain veneers can instantly correct unappealing imperfections. Whether your teeth are crooked, oddly shaped, or severely discolored, a dental veneer can cover the flaw. Dr. Rassiwala also offers Invisalign® and professional teeth whitening for patients with minor dental stains and misalignment. You'll feel beautiful and confident after receiving cosmetic treatment in Dublin, CA.
Take the next step toward receiving the smile you've always dreamed about. Call 925-833-9500 today to schedule your cosmetic procedure with Dr. Rassiwala in Dublin, CA.

Dramatic Results in One Visit

If a tooth is chipped, discolored, misaligned, oddly shaped, gapped, or otherwise flawed, porcelain veneers may be just what you need. Dr. Rassiwala custom-creates each veneer to conceal the appearance of a flawed tooth. The thin porcelain is stain-resistant and can be matched to the color of surrounding teeth. However, if your tooth is discolored, she can create the veneer to appear brighter, to give you a whiter, more radiant smile.
Veneers are often referred to as instant orthodontics. The appearance of a misaligned tooth can be corrected in just two office visits, rather than through a lengthy orthodontic treatment. You can expect instant, dramatic results immediately after the veneer is bonded to your tooth. Because a small amount of enamel is removed during treatment, this procedure is irreversible.
A Straighter Smile
Sure, crooked teeth might be cute on your kid, but for adults, it can easily diminish confidence. Cosmetic dentist Dr. Rassiwala recommends Invisalign® for adults who want to correct minor dental misalignment. Unlike traditional braces, Invisalign® aligners are made from soft, clear plastic, offering comfortable and discreet treatment. The aligners are also removable for easy cleaning and eating. This feature is an added benefit for business professionals who have an important speaking engagement.
At your orthodontic appointment, Dr. Rassiwala will take a dental impression of your teeth. An off-site Invisalign® lab will custom-make multiple sets of clear aligners for you. For adequate results, aligners should be worn for two week intervals up to 20-22 hours a day before upgrading to the next tray in the series. You can expect to wear your braces for 9-15 months.

Bright and Beautiful

If the color of your teeth are holding you back from loving your smile, then professional teeth whitening is the perfect solution. Dr. Rassiwala uses whitening trays to enhance tooth color. Each patient has a customized set of trays to wear for 30 minutes each day or every night for two weeks. Patients enjoy this cosmetic treatment because it can be done in the comfort of their own home.
Simply apply a line of prescription-strength whitening gel onto the trays and insert them over your teeth. You'll begin to notice results after just one treatment. Professional teeth whitening is a wonderful way to boost confidence and give your smile a healthier-looking appearance.
How to Determine Treatment
Patients often feel overwhelmed when it comes to picking which cosmetic procedure is best for them. Dr. Rassiwala has years of experience as a cosmetic dentist and can help you make this important decision. After receiving cosmetic treatment, you'll feel like a brand-new person!
It's time to wear your smile proudly. Cosmetic treatment with Dr. Rassiwala can give your new and improved smile. Call 925-833-9500 today to schedule your appointment at out Dublin, CA office.