Is Invisalign better than Braces?
Posted by INSPIRE SMILES DENTAL on Jun 3 2022, 08:08 PM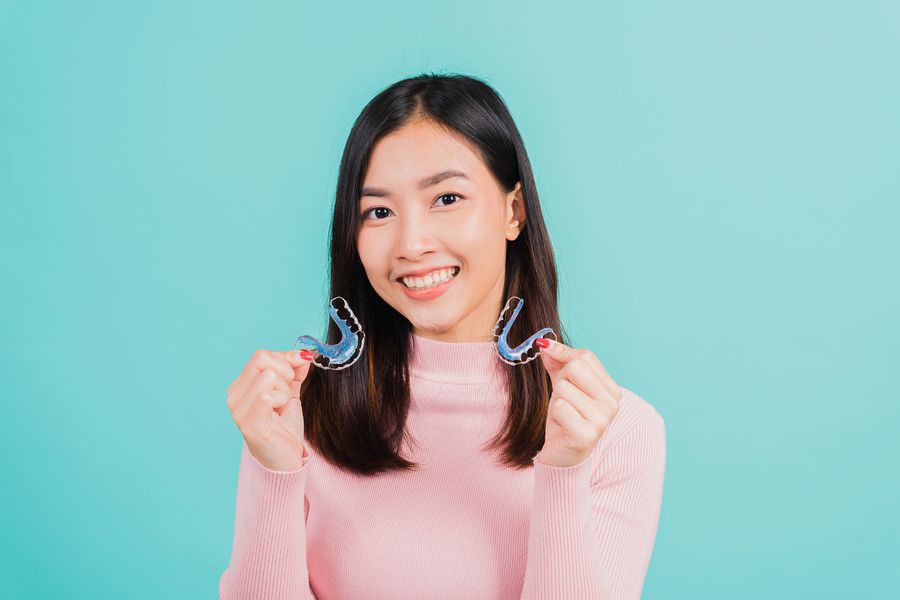 Invisalign is a set of clear aligners that you wear for most of the day (except when eating, drinking, or cleaning your teeth). They are removable, so you simply take them out before you eat, drink, or brush your teeth.
Your aligners are created from clear plastic, so they are virtually invisible. Most people won't even notice that you are wearing them.
What are Braces?
Braces are fixed or permanent dental appliances used to correct bite and alignment issues. They consist of brackets, wires and bands that work together to straighten crowded, crooked or gapped teeth. Braces are the most traditional form of orthodontic treatment available.
Which Treatment is Better?
Invisalign aligners are removable, so you can take them out to eat, drink, and clean your teeth. This makes them very convenient for your lifestyle, whether you're eating popcorn at the movies or sipping coffee with friends.
Braces, on the other hand, are permanently attached. This makes them a better choice for correcting more severe bite and alignment problems.
Advantages of Braces
Braces are effective for straightening teeth, unlike Invisalign as they work quickly. Most patients can see improvements within months. Orthodontic correction requires regular adjustment visits, and these visits are typically shorter with braces.
Braces are also highly affordable. They are significantly less expensive than Invisalign, which makes them a more attractive option for many patients.
Advantages of Invisalign
Invisalign uses clear plastic aligners, so it's easy to hide your smile while undergoing treatment. Most patients can straighten their teeth without anyone noticing they're using aligners.
Invisalign aligners are removable, so you can easily brush and floss your teeth as you normally do. If you're wearing braces, you'll need to brush and floss after every meal to ensure your teeth stay healthy and strong.
Summary
Invisalign and braces offer excellent results. Both methods can straighten your teeth, but in different ways. Braces use wires and brackets to move your teeth, which gradually changes their position. The Invisalign system uses a series of custom-made aligners to gradually move your teeth.
When considering the orthodontic options available to straighten your teeth, it's important to have all the facts. Schedule a consultation with your dentist to know more about invisalign and braces. 


Please contact our Dublin, CA dental office today to learn more about Invisalign. The dentist will help in creating a treatment plan which can meet your unique needs. Please contact us today online or by calling 925-833-9500.