Is Mouthwash Necessary or Is Brushing Enough?
Posted by INSPIRE SMILES DENTAL on Dec 10 2021, 08:22 AM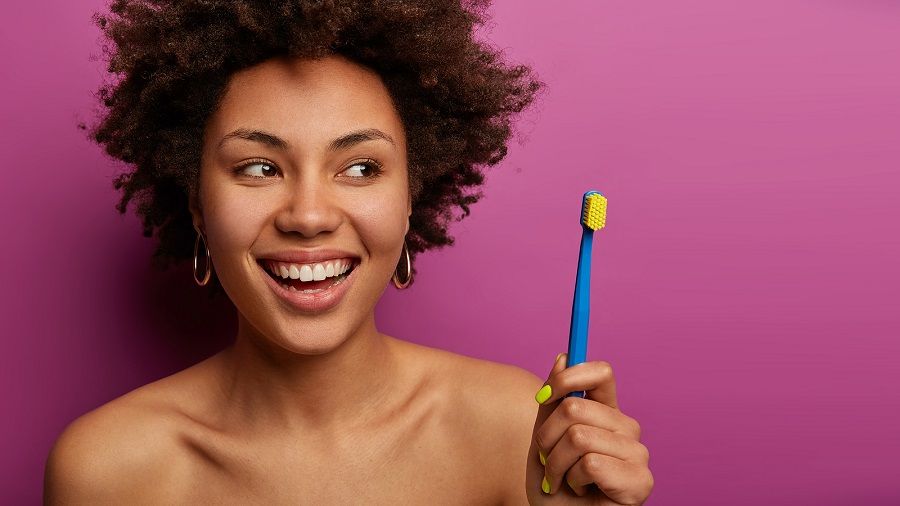 Brushing and flossing are the pillars of good oral hygiene, but mouthwash can be a valuable addition due to its numerous oral health benefits. Mouthwash, also known as an oral rinse, is a liquid that is used to clean the teeth, gums, and mouth. It generally contains an antiseptic that kills harmful bacteria. 
At Inspire Smiles Dental in Dublin, California, we always focus on providing not only the most effective dental treatments to our patients but also the best advice on how to maintain their oral health at home.
Why Use Mouthwash?
Mouthwash helps clear out bacteria from your mouth and gives you a clean, fresh breath. It is also beneficial to your overall oral health as it helps lower the number of germs in your mouth and reduces the amount of dental plaque that can accumulate.
When used correctly, mouthwash helps prevent periodontal disease and, if the mouthwash contains fluoride, it can decrease the risk of cavities. Most dentists strongly advise including mouthwash in your morning and nightly routines. 
Mouthwash is also helpful for patients with dental issues like dry socket, dental sensitivity, and xerostomia. 
How to Use Mouthwash
Depending on the brand of mouthwash you use, the product instructions may differ. For the best results, always follow the instructions on the package. 
Generally, this is how you should use mouthwash:
Brush Your Teeth First
Begin by brushing and flossing your teeth thoroughly. Wait a few minutes after brushing your teeth with fluoride toothpaste before using mouthwash as the concentrated fluoride in toothpaste can be washed away by the mouthwash.
How Much Mouthwash Should I Use?
Use only the amount of mouthwash recommended by the manufacturer. You should be able to find clear instructions on how much mouthwash to use on the package. 
Gargle and Rinse
Pour the recommended mouthwash quantity into your mouth and swish it around. Gargle for 30 seconds and then spit the mouthwash out. 
When Should You Use Mouthwash?
Mouthwash is used by many as part of their everyday teeth-cleaning routine or to eliminate the effects of foul breath.
You can use mouthwash to complement your regular routine of brushing and flossing and to maintain the feeling of fresh breath for longer. Doing so can also help improve your dental health and prevent dental issues like gum disease or cavities. 
For more on how to use mouthwash, contact our dental experts at Inspire Smiles Dental by calling (925) 833-9500. You can also schedule an appointment online, or visit us at 7739 Amador Valley Blvd, Dublin, CA 94568.