Using Your Dublin Dental Implants to Replace Missing Teeth
Posted by INSPIRE SMILES DENTAL on Aug 10 2017, 02:44 AM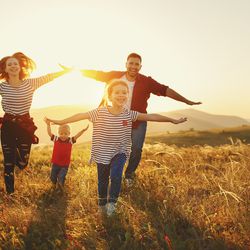 Dublin, CA dentist Dr. Farhana Rassiwala uses dental implants as the base to replace missing teeth. Implants help patients with a single missing tooth, multiple missing teeth, and entire rows of missing teeth. If you're looking for a permanent, full functioning replacement option, dental implants are the ideal treatment. Dr. Rassiwala surgically imbeds the implant into your mouth, to provide a sturdy, secure attachment site for your dental restoration. Traditional denture patients often complain about gum irritation, frequent slipping, and even embarrassing memories of dentures falling out during mealtime. Dr. Rassiwala addresses those common issues by placing two to four implants in the upper and/or lower jawbone, to eliminate possible denture movement.
Missing teeth impair oral function and ruin smile appearance. Call 925-833-9500 to schedule your dental implant appointment with Dr. Rassiwala in Dublin, CA.

How Do Dental Implants Work?

Before beginning the procedure, Dr. Rassiwala will check the health and strength of your gums and jawbone, to ensure they're capable of supporting the dental implants. In cases where your bone is insufficient, she may recommend bone grafting to prepare your jaw for the upcoming treatment. Furthermore, she will assess dental and medical records to determine if you're fit for surgery.
At your appointment, Dr. Rassiwala will create a small incision in your gums and surgically place the implant into your jawbone. Each dental implant is created from biocompatible titanium. For a single missing tooth, only one implant is required. Patients with one to three missing teeth will require two implants, whereas entirely missing dental arches will use four dental implants to properly support the dentures.

Next comes the healing process. Dental implants take roughly four to six months to properly heal. During these months, osseointegration occurs in your mouth. This simply means that your dental posts fully merge with surrounding oral tissues. This step is important for long-lasting results.

A Dental Implant for a Single Missing Tooth

Patients who are missing a single missing tooth can expect a single implant with a porcelain crown attached. Each crown is custom-made to resemble the shape and size of the patient's former tooth. The porcelain material is stain resistant and uniquely crafted to match the color of surrounding teeth. Porcelain crowns are natural-looking, meaning your replacement tooth won't stand out from other teeth. An implant-retained crown is the only dental method that replaces both the crown (white portion) and the root of the tooth. Crowns, which are attached to dental implants, offer longevity, as well as restored dental function.
Dental Implants for Multiple Missing Teeth
A dental bridge is created to bridge the gap between multiple missing teeth. This restorative device is comprised of at least one pontic (fake tooth) flanked by two dental crowns on either side. Dr. Rassiwala will surgically place two implants within the space left behind and affixes the porcelain bridge atop the dental implants. Implant-supported bridges are custom-created to blend seamlessly with your smile and provide long-lasting results.
Dental Implants for Entire Missing Arches
Implant-retained dentures are the ideal replacement option for patients who have an entire row of missing teeth. Unlike traditional dentures, implant-retained prosthetic teeth snap onto dental posts to create a secure attachment. Patients who opt for this treatment can expect to live a normal life, without dietary restrictions. In most cases, Dr. Rassiwala will use four dental implants to effectively replace an entire missing dental arch.
If you'd like to learn more about the many uses of dental implants, please call 925-833-9500 to speak with a friendly staff member. Dr. Rassiwala in our Dublin, CA office looks forward to meeting you.