What to Expect During Your Smile Makeover
Posted by INSPIRE SMILES DENTAL on Aug 15 2017, 02:40 AM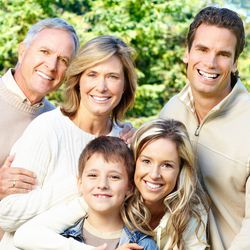 Dublin, CA cosmetic dentist Dr. Farhana Rassiwala begins each smile makeover with what she calls a smile analysis. Before you attend your cosmetic consultation, Dr. Rassiwala asks you to identify your smile flaws. What do you want to change about your appearance? For most patients, a smile makeover begins with professional teeth whitening treatment. If your teeth reject treatment, a veneer can be bonded to the tooth surface, completely altering the appearance. If you're an adult with crooked teeth, Dr. Rassiwala recommends Invisalign® to quickly correct alignment.
Call 925-833-9500 to schedule your smile makeover in Dublin, CA with Dr. Rassiwala today. We're happy to help begin your smile analysis to determine appropriate cosmetic procedures.

Smile Analysis Basics 

Before your consultation, Dr. Rassiwala will ask you to perform a smile analysis. This simply means that you identify which parts of your smile that you're unhappy with.
You can ask questions such as:
Am I happy with the color of my teeth?
Do any teeth stand out from the rest?
Are my teeth crooked?
If so, do I want braces?
Are my gums pink and healthy?
Am I embarrassed to show my smile in pictures?
After you answer these questions, discuss your responses with Dr. Rassiwala at your consultation. She will use this information to determine the most appropriate cosmetic treatment to establish the best results.
Smile Makeover Procedures
Teeth Whitening
Dr. Rassiwala treats discolored smiles with take-home whitening trays. Each set of trays is uniquely created for each patient to ensure a comfortable fit. Dr. Rassiwala will take dental impressions, which she uses to custom-create properly fitting trays. She will instruct you to wear the whitening trays every night for two weeks, or for 30 minutes each day for two weeks.
The whitening trays are accompanied with a bleaching agent, which Dr. Rassiwala will write you a prescription for. Unlike store-bought whitening products, our trays tightly seal around your teeth to prevent saliva exposure. Saliva weakens most bleaching agents, hence why store-bought products don't generally produce high-quality results.

Invisalign®

Orthodontic treatment was once limited to pesky, unattractive wires and brackets. Dr. Rassiwala offers Invisalign® for discreet and comfortable treatment. The clear, plastic aligners are worn for 9-15 months. During treatment, you will receive multiple sets of aligners, which you will switch every two weeks. Teeth gradually shift position over the course of your treatment. The length of your treatment heavily depends on the severity of misalignment.
Dr. Rassiwala recommends wearing the aligners for 20-22 hours a day to receive the most beneficial results. Invisalign® is the ideal orthodontic treatment for adults because the aligners are comfortable and discreet. Your dental work will remain unnoticeable to others due to the translucent plastic from which they're fabricated.
Porcelain Veneers
Many dental issues are corrected with porcelain veneers. Dr. Rassiwala creates thin shell from porcelain to bond to the front of imperfect teeth. A veneer drastically alters the original appearance of a tooth by concealing the natural enamel. Dr. Rassiwala will remove a thin layer of enamel so that the shell will lay completely flat against the tooth. This aids in natural-looking dental work.
Porcelain veneers restore the appearance of chipped, broken, and fractured teeth. A shell can be placed over a severely discolored tooth to cover the internal stain. Dr. Rassiwala may recommend veneers instead of Invisalign® for minor alignment issues. Large spaces between two teeth are corrected by placing veneers over the gap.
To learn more about your smile makeover, call 925-833-9500 today to schedule your appointment with Dr. Rassiwala in Dublin, CA.